While we hope to be able to minister to as many as possible, Southpoint members and their immediate family are given preference based upon availability of leaders, volunteers and resources. We seasonally and occasionally provide funds and collection drives to meet congregational and community needs. If you're in need, talk to a leader or contact the church office.
Prayer

You can go to the front of the auditorium after any worship service, and a leader will be there to pray with you. Or you can share a prayer request on your Connection Card any weekend or request prayer anytime by clicking below – these will be shared with our prayer team. 
Pastoral care and counseling

Our Elders and Ministry Staff are available for prayer and counseling on a limited basis. We don't have professional counselors on staff, but we can provide a list of professional Christian counselors in the Downriver area that can help you.
Hospital visits

If you or someone you know is in the hospital or plans to be in the hospital and needs prayer, let us know. We would love to come beside you and lift you up in prayer as well as be present in your time of need with you and your family. You can let us know using one of the contact options below. Please provide us with information to the best of your ability. For non-emergencies, we tend to call the patient and pray with them. During that time we determine if the patient would like a hospital visit. We may not be able to visit every request, but every request will be prayed for and an honest attempt to connect with the patient will be made.
Weddings and Funerals

Because staff and facility availability is limited, one of the engaged must be a Southpoint Member. Mandatory pre-marital counseling takes three months to complete. For more information, contact the office…

734-675-7575 or weddings@southpoint.church

If you'd like information regarding funerals, contact the office…

734-675-7575 or office@southpoint.church
Restoration Groups

We have several different groups that meet on a recurring basis, where you can find support as you go through life's challenges. Anyone from the community is welcome, any time.

Living in the Light – A Christ-centered recovery group dealing with all addictions, using the Celebrate Recovery® material. Meets every Thursday at 6:30pm at Southpoint Church. 

For more info, contact the leader: Mary Manners (734-344-1738)

GriefShare – A weekly seminar and support group designed to help you rebuild your life after losing a loved one. We know it hurts, and we want to help. Contact a leader at griefshare@southpoint.church, see any current sessions on the Events page, or search the national site at griefshare.org

DivorceCare – A weekly seminar and support group for those facing separation or divorce. We'll help you work through the pain, stress, and challenges, and move toward rebuilding your life. Contact a leader at divorcecare@southpoint.church, see any current sessions on the Events page, or search the national site at divorcecare.org

Current dates and times for both GriefShare and DivorceCare seminars can be found on our events page!
Community Team

Provides items for Southpointers in need, such as holiday meals and gifts and widow/widower meals.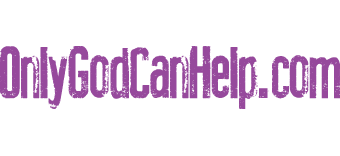 We also maintain this website filled with helpful links, videos, and resources. God is our only real source of help, hope, healing, and happiness! Check it out and let others know about it